(Middletown, Odessa, Townsend)
Two Convenient Locations:
(Middletown, Odessa, Townsend)
Two Convenient Locations:
Dr. Patricia Wendel provides superb female chiropractic care, with a personal touch and clinical excellence, in Middletown. She are here to help you reach your goals.
In our practice, we exceed our patients' expectations for great chiropractic care. Count on our team to address your issues and answer all your questions. 
CHIROPRACTOR Middletown DE
Welcome to MOT Family Chiropractic located in Middletown. We strive to properly diagnose and treat the source of your pain whether it was caused by an auto or work related accident, or simply from the daily wear and tear of activities of daily living. 
If you're looking for a top Middletown, Odessa, Townsend female chiropractor that provides family chiropractic care we are here to help. It's also a bonus that most insurances are accepted. Today many people are searching for a "chiropractor near me". We hope to be your first choice. Also, don't forget to click on our New Patient Special. It's a great way to test drive our services.
MOT Family Chiropractic
Many patients ask if we treat people who have not been involved in an accident and the answer is a resounding YES! At MOT Family Chiropractic we treat any issues relating to your spine and joints. Do you suffer from headaches, neck pain, sciatica, lower back pain or arthritis? We can help!  Are you a weekend warrior, avid golfer or gardener? We can help! Are you a stay at home mom running after the children all day? We can help!  We are a full service chiropractic office treating children, adults and seniors.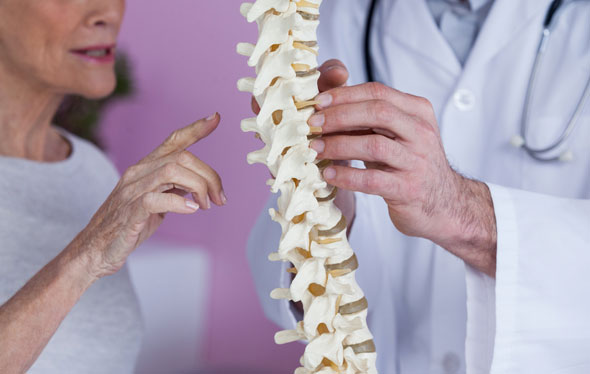 UNDERSTANDING
CHIROPRACTIC CARE
WELCOME TO MOT FAMILY CHIROPRACTIC
Dr. Wendel practices as a chiropractor in Wilmington, Delaware and recently opened a chiropractic office in Middletown, Delaware. She decided to open an office in Middletown at the request of many patients who were driving from Dover and Middletown all the way to the Wilmington office. After filling in for Dr. Bob Reese during his vacation, Dr. Wendel fell in love with the small town feel of MOT (Middletown, Odessa, Townsend). The farming community reminded her of growing up in home town.  Dr. Wendel and her family decided to not only open a practice in Middletown but to move their home to there also.
Our office is located in the Middletown Professional center located in front of the Spring Mill retirement community.  Conveniently located off of Rt 301, our address is 222 Carter Drive, Suite 103 in the Ezanga and Edward Jones building.
If you are interested in experiencing the difference of care provided by Dr. Wendel at MOT Family Chiropractic, call us today to schedule a free exam and first visit.
---
The History of Chiropractic Care
The word "Chiropractic" is derived from the Greek words "cheir" (hand) and "praktos" (done) combined to mean "done by hand." It was chosen by the developer of chiropractic care, Daniel David Palmer. In 1895, D.D. Palmer performed a chiropractic adjustment on a partially deaf janitor, Harvey Lillard, who later reported that his hearing had improved due to the change.
D.D. Palmer opened the first chiropractic school two years later, and in the century since, chiropractic professionals have used spinal adjustments to help people prevent and cope with back pain, carpal tunnel, muscle strain, headaches and migraines, and a variety of other physical ailments. Millions of people benefit from the work of Dr. Palmer today.
---
What Kind of Training Does a Female Chiropractor Have?
Chiropractic doctors go through a minimum of four years of schooling at a chiropractic college, generally preceded by an undergraduate degree in the basic sciences or several years of experience in a prior relevant health care field.
Students of chiropractic care must spend a minimum of at least 4,200 hours with their teacher, and a minimum of 1,000 hours of fully supervised clinical training with an instructor as they learn the appropriate diagnosis and treatment techniques to help heal your body and restore it to its natural, fully functioning state.
At MOT Family Chiropractic our chiropractic team is ready to meet with you to discuss your needs. We will help to design a program that is right for you. We look forward to meeting you.